Wireshark to Find Decryption Key Cara Mengatasi file yang terkena enskripsi virus maleware Ransomware dengan Wireshark aplikasi untuk menem...
Wireshark to Find Decryption Key
Cara Mengatasi file yang terkena enskripsi virus maleware Ransomware dengan Wireshark aplikasi untuk menemukan Decryption Key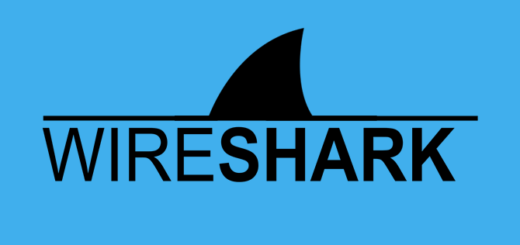 Sebelum mengunduh dan menggunakan Wireshark perlu di ketahui bahwa WireShark sendiri merupakan salah satu aplikasi Network sniffer yang paling banyak digunakan di luar sana, dan juga ingatlah bahwa beberapa virus ransomware melakukan enkripsi baru setiap kali komputer dinyalakan kembali, sehingga kalian juga harus mengonfigurasi Wireshark nantinya agar dapat berjalan secara otomatis saat startup. so Lets Do it!
1. Download Dan Install WireShark di komputer kalian masing-masing.
2.setelah itu buka aplikasi WireShark and then choose your active network interface for analyzing packets. pada koneksi network kalian yang aktif, klik 2x untuk memulai sniffing.
3. Pada umunya virus ransomeware sendiri akan masuk atau berjalan melalui Trafik HTTP, jadi kamu harus melakukan filter atau memisah Protokol mana saja yang menggunakan trafik HTTP.
Hasil Sniffing Sebelum Di Filter
Hasil Sniffing Setelah di filter
Kalian Juga bisa memfilter hasil sniffing berdasarkan IP Addres
Configure Wireshark to run automatically. To do this, first, you should go to the command prompt of your computer by typing cmd on your Windows search and running it. From there, type the following command with capital "-D" setting to get the unique key for your interface. The keys should look like the following:
4. sekarang setting WireShark agar dapat berjalan otomatis. untuk melakukannya kalian mesti membuka command prompt (CMD) dengan menekan tombol Win + R . lalu di CMD ketik "-D" (tanpa tanda kutip) lalu akan muncul Seperti ini untuk mendapatkan Unique Code.
5. Copy kode dari Network yang sedang aktif atau kalian gunakan. lalu buat new text document di notepad lalu pastekan code tersebut didalam format seperti berikut:
→ wireshark -i 13MD2812-7212-3F21-4723-923F9G239F823(<= Your copied key) –k
kalian juga bisa menambahkan perintah
-w
pada code kalian tadi lalu simpan file dan beri nama. maka hasilnya kurang lebih seperti ini:
ingat save file kalian dalam bentuk .bat bukan .txt lagi, caranya menuju menu file>Save as..
6. kemudian copy dan paste file .bat yang sudah kita buat tadi di dalam folder :
C:\Users\Username\AppData\Roaming\Microsoft\Windows\Start Menu\Programs\Startup,/p>
untuk cara cepat menuju lokasi tersebut, tekan
Win + R
lalu ketik
shell:startup
paste file disini
7. Setelah kalian merestart komputer kalian, jika virus ransomware mengenkripsi file kalian dan setelah itu menghasilkan kunci dan mengirimkannya ke server penjahat cyber, kalian harusnya sudah dapat mencegat paket komunikasi enskiripsi dan menganalisisnya.
untuk menganalisis trafik yang didapatkan dari paket yang kalian hasilkan sebelumnya caranya mudah saja, yaitu klik kanan lalu klik pada trafik yang ingin di cegat
Tampilan Hasil Akhir Sniffer
Last Stable release (v3.0.1) • April 8, 2019
OFFICIAL SITE |
Link
(latest update)
*If there have some problem like broken link, please report us to repair.
sbwunduh, download, android,pc, windows, .exe, mac, game, games, HD, 3D, free, full version, version, full, pro, pro version, ios, app, apps, aplication, software, mod, mb, gb, download game, aplikasi, permainan, original, website, site, blog, tk, .tk, apk+data, apak, data, obb, apk+obb, 2018, 2019, torrent,